What comes to mind when you hear a 71 year old is pregnant? A miracle, yes?
This photo
below
of the legendary singer got tongues wagging as she appears to have a baby bump;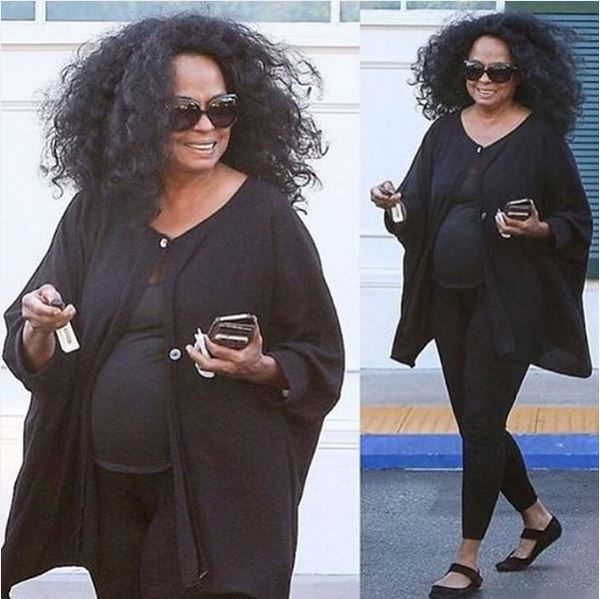 However a source close to the singer has come out to say the rumour is unfounded, and Ross is not pregnant,
What is that BUMP though? Too much burger?