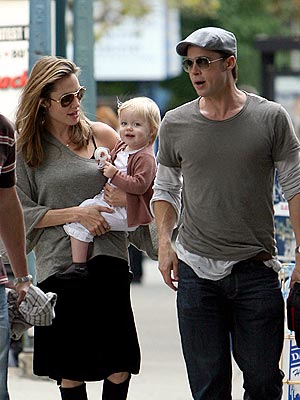 Yes!
The Hollywood couple have plans underway to adopt another patter of
tiny
feet into the family.
Jolie who initially wanted to adopt three Syrian siblings failed to convince Brad, who thought having three at once would take some time adjusting to, and only consented to one.
Son or Daughter? The family is set to get bigger soon, as paper work already in process would be ready in a few months.